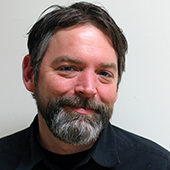 When Max Blouw's second term as Laurier president and vice-chancellor comes to an end June 30, he will leave the university well-prepared for the future. That preparedness is thanks to Blouw's decade of outstanding leadership and his vision for what Laurier can become.
From the consultations he led early in his presidency, called Envisioning Laurier, to working to create a governance structure that reflects the university's growth as a multi-campus, multi-community institution, Blouw provided the framework Laurier will require as it grows in the future.
Helping Laurier better define and govern itself is just the beginning when it comes to Blouw's legacy. His decade as president has seen tremendous growth and initiatives that greatly enhanced Laurier's reputation.
A look back at Blouw's time as president — and what he sees for Laurier's future — is the subject of this edition's cover story.
While Laurier prepares to bid farewell to one president, it readies to welcome another.
Deborah MacLatchy, a distinguished scientist and academic leader, has been appointed the university's next president and vice-chancellor and will begin her term July 1. MacLatchy, previously the university's provost and vice-president: academic, possesses a passion for Laurier's values, vision and mission. A story about MacLatchy begins our Campus News section.
There's also a lot more for readers in this edition of Campus magazine.
In a feature story, Rachel Schoutsen, who studied journalism at Laurier's Brantford campus, talks about her career as host of the Toronto morning show on the Weather Network. As you'll find out, every day at work is a sunny one for Schoutsen.
Laurier music graduate Kyle Brenders is the subject of this edition's Q&A, which sees him discuss his new job as program manager for performing arts at the Banff Centre for Arts and Creativity. He certainly couldn't have picked a more beautiful place to work.
Akalya Atputharajah, also a graduate of Laurier's Brantford campus, writes a Postcard to Home from Ghana. Through her volunteer work, she is empowering women and helping them develop the capacity to grow their farms, incomes and food security.
And in a story by Liz Brown, Laurier women's hockey team member Morgan Bates talks about how receiving the 2016-2017 Don and Lillian Honey Memorial Athletic Bursary provided a valuable assist in helping her participate in university life as a student athlete.
All told, it's a roster of stories that exemplifies Laurier's mission to inspire lives of leadership and purpose.
John Zronik