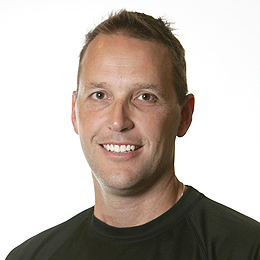 Do you want to meet for coffee?
I'd like to get to know you, to hear about your time at Laurier, to learn what you're doing now.
As president of the Wilfrid Laurier University Alumni Association, I am very proud to be part of this community of more than 96,000 alumni who live and work around the world. No matter where we are or what we're doing, we share the common bond  of Laurier. Obviously, I can't meet each and every one of you for coffee, but I'd like to.
Part of our mission in the alumni association is to offer programs, services and events that support and connect students and graduates with Laurier at every stage of their lives. We also want to connect students and graduates with each other. We think a great way to do that is over coffee.
This spring, the university is launching an exciting new online networking service. Called Ten Thousand Coffees, it's an online hub exclusive to Laurier. You can use it to connect with Laurier alumni and students. The focus is on helping students and alumni with professional development and career support.
The platform is flexible. If you want to meet for coffee in person, great. If you want to exchange a couple of emails or chat by phone, that's okay, too. Our objective is to help you reach out to alumni in the way that fits you best based on your unique goals, interests and preferences.
You can explore the platform and set up your profile at laurier.tenthousandcoffees.com. I hope that each of you will sign up. I also hope that you will champion this platform to others — share it on your social media accounts, talk about it with your peers — and help them to build their own connections. Imagine the power of a network of 96,000 Laurier alumni.
This is a fantastic opportunity to strengthen your own network, share your expertise or investigate a new path. It is also a fantastic way to stay connected to Laurier.
10 years of inspiring leadership
Ten years of convocation. Ten years of O-Week. Ten years of Homecoming. Ten years of the infinite other moments — big and small — that make up a university. Max Blouw has been present for them all, a tireless champion for Laurier.
On behalf of the Wilfrid Laurier University Alumni Association, I am proud to honour Dr. Blouw for his decade of service as our university's president and vice-chancellor. As he concludes his term at Laurier, he also concludes his term as honorary president of the alumni association.
We are a community of more than 96,000 alumni. Approximately 30,000 of those alumni joined the association during the last 10 years — nearly a third of our members. Dr. Blouw was there at each convocation ceremony to welcome each of those members to the alumni community. He was also there at events, and for one-on-one conversations when a grad wanted to chat about Laurier.
His advocacy and support for alumni has enabled us to advance the mission of both the association and Laurier. Dr. Blouw, thank you for your leadership. You leave a tremendous legacy at Laurier.

Marc Richardson '94
President, WLUAA