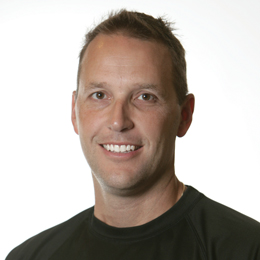 For this edition's column, I thought I'd try something a little different. Below you'll find 10 things you likely didn't know about the Wilfrid Laurier University Alumni Association, which represents more than 92,000 graduates of our fine institution.
Whether it's through programs and services or organizing events, our goal is to connect and engage with Laurier alumni, and positively impact grads, students and the university community as a whole. I hope this list helps you get to know your Alumni Association a bit more, and always, I encourage all Laurier alumni to find some way of maintaining a strong connection to their alma mater.
You are a member – for life.
As a Laurier graduate you automatically join the Wilfrid Laurier University Alumni Association — a community of over 92,000 alumni who live and work around the world and share the common bond of having been part of the unique student experience at Laurier.
It's free.
You don't have to pay dues. There's no initiation fee.
It's for you.
Our mission is to engage and represent a community that supports and enriches our alumni, students and the university. We offer a variety of programs and services to help you with your personal and professional growth.
WLUAA is separately incorporated.
As a legal entity separate from Laurier, we're able to have a constant, singular focus on alumni and your needs. We also have complete responsibility over our revenue (more on this next).
We manage an annual budget/revenues of nearly $500,000.
The insurance and credit card programs you hear about have two benefits: discounts for you and revenue for the alumni association. We invest the money we receive in programming for students and alumni.
We've donated more than $2.25 million to Laurier.
We're giving back to Laurier, supporting capital projects and student scholarships to better our university.
Alumni are guiding the future of Laurier.
Representatives from the alumni association serve on the Board of Governors and the Senate — Laurier's two governing bodies.
We're connected. 
We hold events all around the world. And of course you can connect online too. The Laurier Alumni LinkedIn group is the university's largest LinkedIn group. We're also on Facebook, Twitter and Instagram. Follow us today.
We're multi-campus.
We represent alumni from all of Laurier's campuses and Laurier's predecessor institutions, so even if your degree doesn't say Laurier, you're still part of the club.
Anyone can be a leader.
The association is led by a volunteer board. If you're a graduate of Laurier, you can join the board and be part of leading the future of alumni relations at Laurier. Email alumni@wlu.ca to find out more.
Marc Richardson '94
President, WLUAA
LaurierAlumni.ca
Facebook/Twitter: LaurierAlumni
alumni@wlu.ca