During their time as students at Laurier's Brantford campus, Nick Savage (BA '12) and Kate Doyle (BA, BEd '13) both worked as part of a campaign to bring the vision of a new recreation facility to reality. Both attended open house events to see the new building.
"It was something that students had wanted forever," said Savage, who served on the Wilfrid Laurier University Students' Union Brantford Campus Council. "It's fulfilling to see it go from drawings to the poster boards we used for promotion to actually see it built. It took a village to build this and it was great to walk the halls."
Plans are underway for an official grand opening celebration at the Laurier Brantford YCMA in December.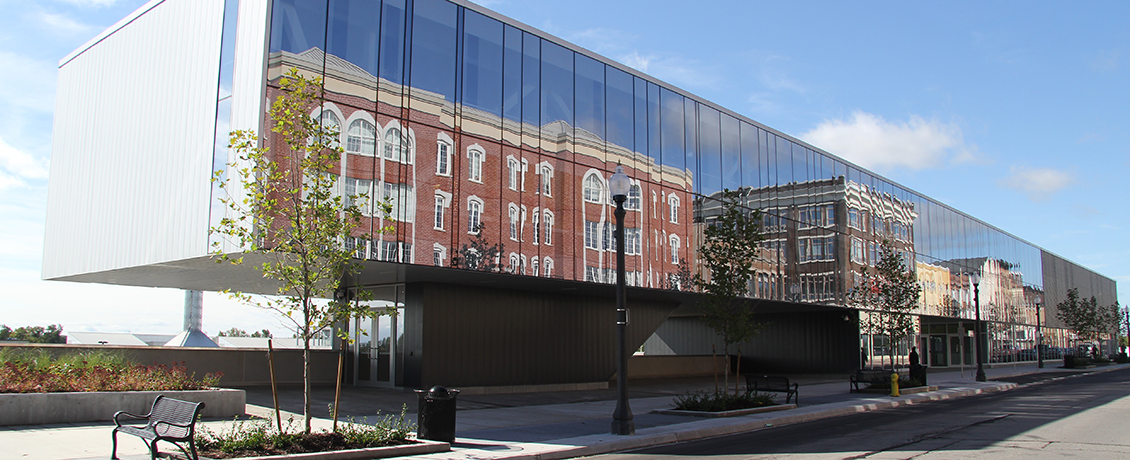 The new Laurier Brantford YMCA is a prominent fixture on Colborne Street in downtown Brantford.