The Wilfrid Laurier University Golden Hawk Hall of Fame welcomed seven new members as part of 2020 virtual Homecoming celebrations in September. Five athletes, one team and one builder had their names etched into Golden Hawks history.
This year's athlete inductees include men's basketball guard Max Allin, men's football running back Dillon Campbell, women's hockey forward Laura Brooker and women's soccer players Emily Brown and Kelsey Tikka. Joining them are men's basketball head coach Peter Campbell in the builders category and the 1995 women's soccer team in the team category.
"This year's induction class is truly special," said Peter Baxter, Laurier's director of athletics and recreation. "They join the Hall of Fame along with the most highly decorated student-athletes, builders and teams to ever don the Golden Hawks uniform."

1995 Women's Soccer Team (OWIAA and CIAU champions)
The 1995 Golden Hawks women's soccer squad is the only team in program history to sweep both the provincial and national championships. The group, which featured Gigi Cignini – one of only two Laurier players to ever be named national player of the year – along with fellow all-stars Lorraine Hodds and Karen Conboy, posted an impressive 8-1-3 record during regular season play.
Max Allin – Men's Basketball (2009-2014)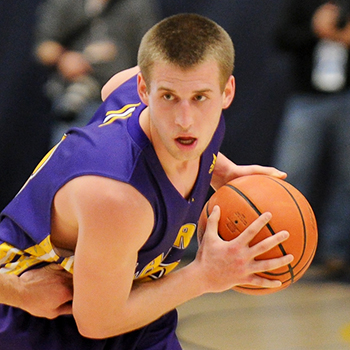 One of just eight Golden Hawks to ever earn all-Canadian recognition, Allin was an all-around force on the court, finishing his career as Laurier's all-time leader in rebounds (799) and assists (434) while ranking second all-time in points (1,745).