Under the direction of Barrington Walker, associate vice-president: EDI, and Darren Thomas, associate vice-president: Indigenous Initiatives, Laurier is developing strategic plans for both EDI and Indigeneity – distinct from Laurier Strategy 2019-2024 – that will guide the work of the university in these areas.
In May 2021, the university committed to hiring at least 12 new tenured faculty members – six Black scholars and six Indigenous scholars – as an intentional step toward broadening the diversity of scholarship and knowledge at Laurier and creating a faculty that better reflects the student body. Laurier is also one of 17 Canadian universities participating in the federal government's Dimensions Pilot Program. As part of the program, Laurier is collecting EDI data to identify service gaps and barriers that impact students, faculty and staff.
"It's been a priority for me that Laurier finds its own path forward in Indigeneity and EDI work and that we do it as best we possibly can for our community," says MacLatchy. "We will continue to do that in the coming years, because the key to a strong university is creating a community that welcomes all people to share their ideas and builds on each community member's experiences and passions."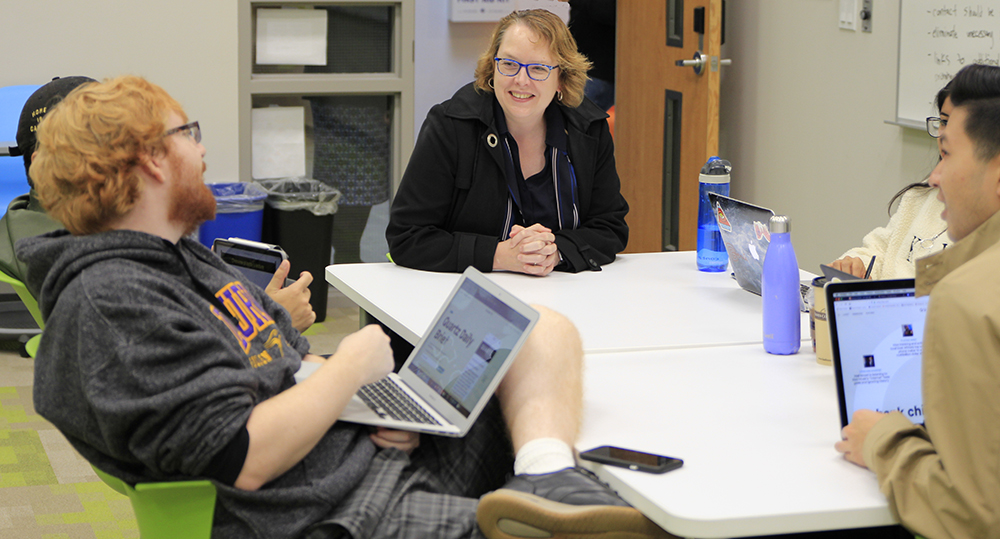 A global focus
MacLatchy says welcoming students from around the world is another way Laurier can enhance its thriving community, noting that during the past five years the university has worked to build global partnerships and elevate Laurier on the international stage.
Recently, Heidi Northwood was appointed senior executive officer of global strategy, in addition to her role as senior executive officer of Laurier's Brantford campus. In the role, Northwood is responsible for leading the development of an institutional strategy to guide and support the future of internationalization at the university.
"Having Canadian students and international students side by side in Laurier's classrooms makes for a really robust learning and cultural experience for everyone," says MacLatchy.
In March 2021, Laurier partnered with Navitas, a global leader in international student recruitment, to open Wilfrid Laurier International College on the Brantford campus. This bridging program supports international students who want to make the transition to study at Laurier. Following successful completion of the one-year program, students can continue their degree studies in programs on the Brantford or Waterloo campus.
For MacLatchy, Wilfrid Laurier International College is just one part of a multi-pronged approach to realizing Laurier's international aspirations. She sees Laurier taking a more coordinated approach to global partnerships in research and innovation, as well as international student recruitment.
"We know that many of our faculty have exciting, long-term partnerships with international researchers," says MacLatchy. "There is so much opportunity to build on that global connectivity for research and to support international student recruitment at both the graduate and undergraduate levels."