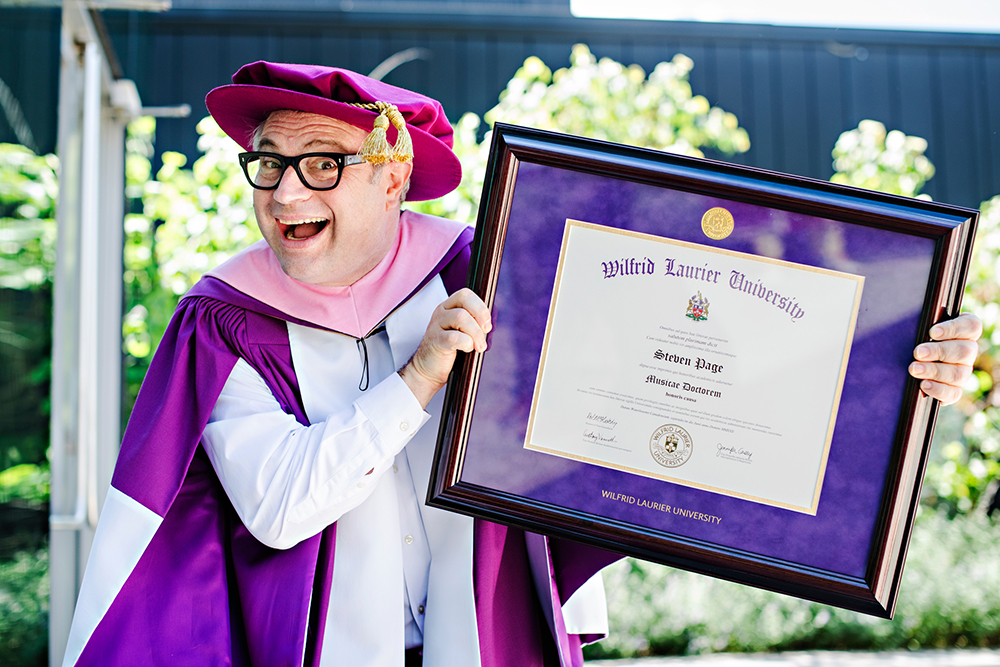 ﹋﹋﹋﹋﹋﹋﹋﹋﹋﹋﹋﹋﹋﹋﹋
Musician Steven Page, a founding member of the Barenaked Ladies and well-known mental health advocate, received an honorary degree during Laurier's spring convocation.

Additional spring convocation honorary degree recipients included Izzeldin Abuelaish, doctor, educator and champion for peace in the Middle East; Carolyn Wilkins, former senior deputy governor of the Bank of Canada; Salah Bachir, philanthropist, publisher and the former president of Cineplex Media; and performance psychologist Dana Sinclair.

David McMurray, former vice-president of Student Affairs who retired in June 2020, was presented the Order of Wilfrid Laurier University.