Skip to main content
Staying in touch
The many ways alumni and friends can stay connected with Laurier
As the university community bids farewell to Laurier Campus magazine, alumni and friends of Laurier can continue to keep in touch through initiatives and events designed to keep the Laurier community connected.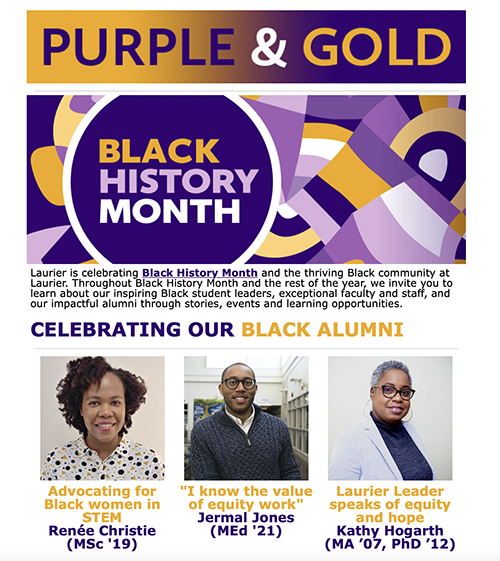 You've got mail: Purple & Gold e-newsletters
Laurier alumni and friends of the university can stay current with happenings at Laurier through Purple & Gold, an e-newsletter produced by Laurier's Advancement team. Each edition of Purple & Gold will include university news, engaging alumni profiles, and elements included in Laurier Campus magazine, including From the Archives, Alumni Updates and In Memoriam. Update your email to ensure you're subscribed to Purple & Gold. Visit wlu.ca/switch.
Like, follow Laurier Alumni on social media
For alumni news, profiles and events, like and follow Laurier Alumni on social media. Laurier Alumni accounts are active on Facebook, Instagram, LinkedIn and Twitter. Ask a question, start a conversation or share your Golden Hawk pride by using the hashtag #LaurierforLife!
Staying Golden:
Catching Up with Laurier Alumni podcast
Tune into Staying Golden: Catching Up with Laurier Alumni to hear from Laurier alumni as they share their experiences and insights on what the future may hold for current students after graduation. Hosted by the members of the Wilfrid Laurier University Alumni Association, the Staying Golden podcast is available on Apple Podcasts, Spotify and other major streaming platforms.
Volunteer opportunities
Laurier's Advancement team has several volunteer opportunities available to alumni, including global ambassador positions, career panelist and classroom speaker opportunities, and student mentor roles. Email alumni@wlu.ca!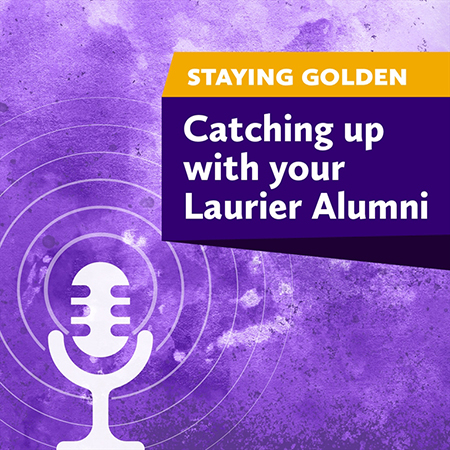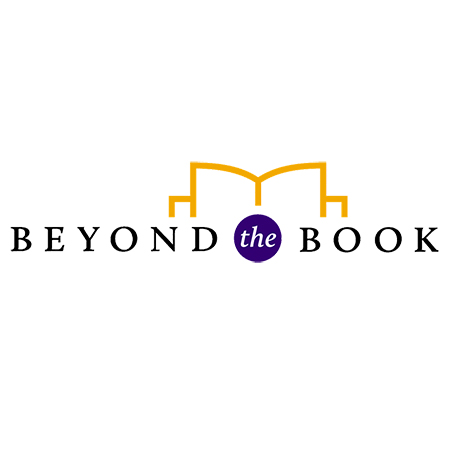 Beyond the Book Series:
Conversations with Laurier experts
Beyond the Book pairs alumni authors with Laurier subject matter experts for engaging fireside chats about topics and themes addressed in their work. Since its launch in January 2021, the series has welcomed six Laurier alumni community authors, including Allan Downey (MA '08, PhD '14), author of The Creator's Game: Lacrosse, Identity and Indigenous Nationhood and Alison Wearing (BA '89), author of Confessions of a Fairy's Daughter: Growing Up with a Gay Dad.
Golden Perks App
All Laurier graduates can access Golden Perks, a new app that connects alumni to exclusive perks, bonuses and discounts on entertainment, accommodations, dining, fashion and other products and services. Simply show the Golden Perks app – available for download from the Apple Store or the Google Play Store – at the point of sale to claim your perk.
Shop Laurier Business Directory
Celebrate Laurier talent and expertise by shopping Shop Laurier, an online business directory designed to support the university's community of alumni entrepreneurs. Shop Laurier features more than 65 business listings across the health and wellness, apparel and jewelry, entertainment, consulting, and marketing industries.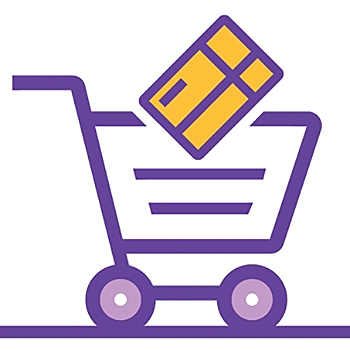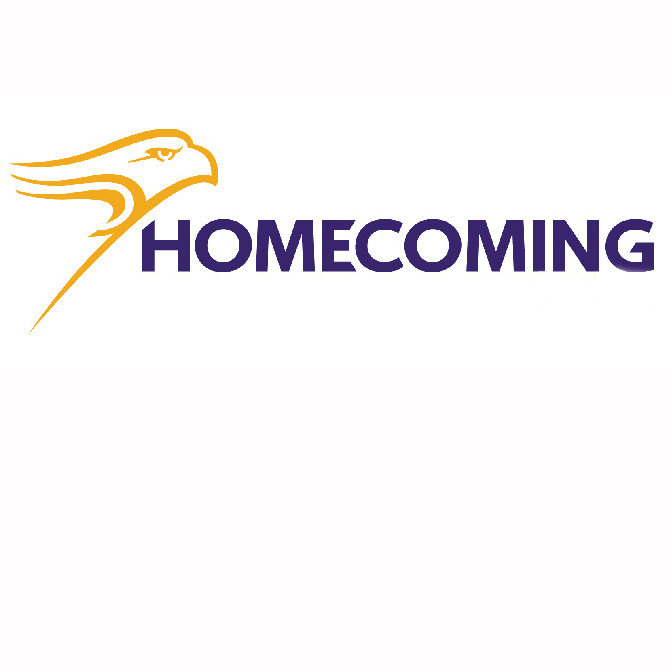 Homecoming
Homecoming offers an annual opportunity for Laurier alumni, students and the community to connect with each other and the university. Homecoming is returning to Laurier's campuses this fall after two years of virtual and hybrid formats, with celebrations taking place in Waterloo Sept. 22 through Sept. 25 and in Brantford on Oct. 22. Learn more about Homecoming!