"The kids are taking away knowledge in science, but also knowledge of cultural teachings and knowledge of language," said Kristen Tanche, regional on the land coordinator with Dehcho First Nations. "These camps provide an important opportunity to reconnect with land."
Willow Lake is a part of the Edéhzhíe, a 14,250-square-kilometre area that in October was declared a federal Indigenous Protected Area, a designation that permanently prohibits development. A mix of boreal forests and wetlands that are home to a vast array of wildlife, the Edéhzhíe holds great cultural, spiritual and ecological significance for the Dehcho First Nations.
While at the camp, Laurier researchers taught youth attendees about scientific techniques to measure changes in water quality, permafrost conditions and ecological function. The youth also learned from traditional knowledge holders, who provided Indigenous perspectives on the land and water.
Campers also learned about language from a language facilitator, about fish and aquatic sciences from Dehcho AAROM staff and about the Dehcho Land Use Plan from Dehcho land use planning staff and traditional knowledge holders.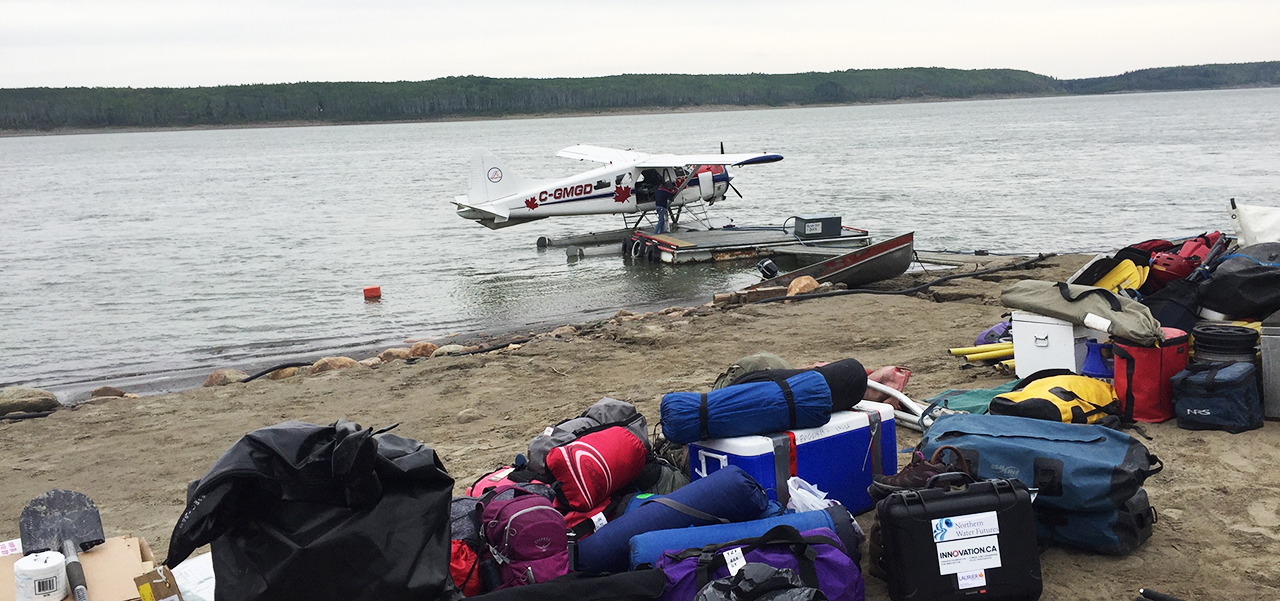 Campers travelled to this year's Dehcho Youth Ecology Camp at Willow Lake, Northwest Territories, by float plane.

"Using on-the-land learning, we hope to enable and empower youth to see the land from both scientific and traditional knowledge perspectives and encourage their involvement in research," said Jennifer Baltzer, a professor in Laurier's Department of Biology and Canada Research Chair in Forests and Global Change.
Baltzer recently secured a $108,000 Natural Sciences and Engineering Research Council PromoScience grant, a portion of which funded Laurier's participation in the camp, also referred to as Northern Research Leadership Camp. As part of its participation, Laurier provided financial resources that helped cover the cost of staff, food and transportation for youth campers. There is no cost to youth attending the camp, which moves to a different location each year.
Other partners in the Dehcho Youth Ecology Camp include Northwest Territories Municipal and Community Affairs, the Dehcho Land Use Planning Committee, Dehcho AAROM, Dehcho First Nations and the Deh Gáh Got'îê Dene Band, whose land this year's camp was held on.
Growing community connections