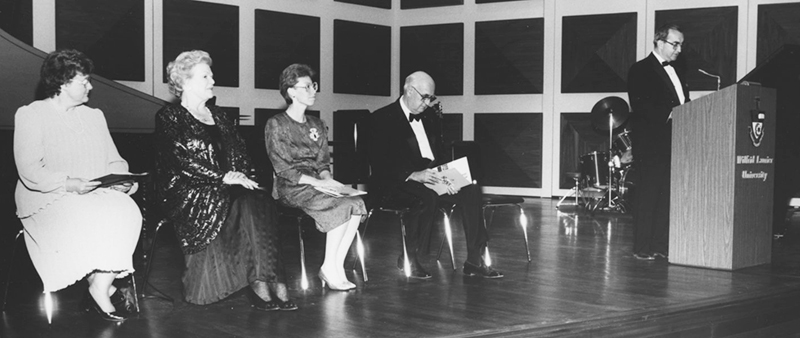 Mercier attending the opening of the John Aird Centre in 1989. Pictured are former minister of colleges and universities Lyn McLeod, Laurier chancellor Maureen Forrester, Mercier, chancellor emeritus John Aird and Laurier president John Weir. 
Image at top of page: Mercier, seated at right, as a member of the 1967-1968 WLU student council.
Visit campusmagazine.wlu.ca to read more articles from the Spring 2021 print edition of Laurier Campus and new alumni stories between print editions.