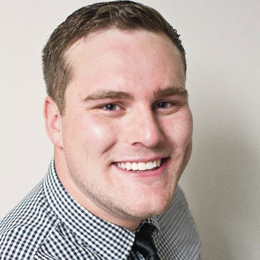 On the surface, our main feature stories in this issue seem quite distinct from one another.
A refugee family starting a new life in Canada; an NHL executive who has worked his way up through the ranks of professional sport; an Emmy award-winning costume designer who has enjoyed a celebrated career in Hollywood and beyond; and a group of alumni volunteering in Central America. At first glance, these stories, while all inspiring, don't seem to have much in the way of common ground.
But on a closer look, the common thread that ties these stories together is the concept of building something new and creating meaningful change.
Finding opportunities for making change in the world is something that's always been top of mind at Laurier, but it's been talked about quite a bit recently around our campuses with the university recently being named a "Changemaker Campus" by Ashoka U. This accreditation signifies that Laurier is a global leader in social entrepreneurship and social innovation education, meaning that people at Laurier are committed to changing the world for the better.
Changing the world is a pretty grand idea that can sound a bit intimidating. But really, making change can mean many different things on many different scales. And as the old adage goes, even the smallest changes can have profound impacts.
Among the subjects of our feature stories, we can see various kinds of 'changemaking.'
The groups of alumni who travelled to Nicaragua and Guatemala had a direct and profound impact on the people of the communities they visited, helping to build critical infrastructure. On top of building a successful career for herself in a field she'd never envisioned herself in, Molly Harris Campbell became an innovator as a theatre and television costume designer. Meanwhile, Steve Griggs has become known as someone unafraid of making key changes in the various sports organizations for which he's worked. In the process, he has guided several franchises to new heights.
Finally, there's the Affan family. Forced from their home under unimaginably difficult circumstances, they have persevered and made for themselves the most important change of all: a chance to build a new life.